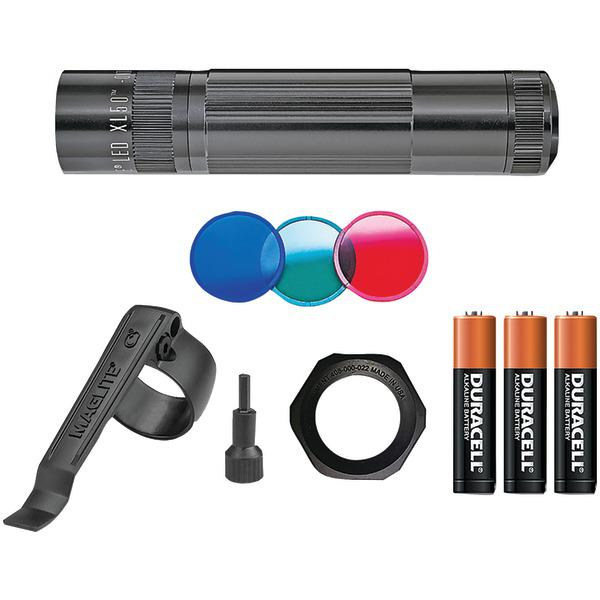 Categories
XL50 LED 3 AAA-Cell Flashlight
MAGLITE part XL50S301C
Product ID 05525XL50S301C
$70.60*
*Final pricing and availability will be determined upon request for quote. Volume discounts and other price adjustments may apply.
Description
Adjustable beam from spot to floodEmergency signal strobePush button tailcap switchLightweight machined aluminum housingImpact and water-resistant
More details
The Maglite XL50 LED Flashlight is a sturdy pocket flashlight that uses MAG-LED technology for high brightness and low power consumption. This flashlight offers three settings, accessible via a single pushbutton on the tailcap. One click turns on the light to the high 200 lumen output, two clicks switches to 25% power mode, three clicks activates the emergency safety strobe. A twist top makes it easy to adjust the LED beam from spot to flood. Power is supplied via three included AAA batteries which last for 6.75 hours in high mode and 25 hours in low. This light is designed for durability with a machined aluminum case and a corrosion-resistant silver anodized finish. The light comes ready to use with batteries.